10 Metaverse Projects to Get Ready for in 2022
2022 is set to become one of the most exciting for new technologies, and decentralized metaverse projects are in the spotlight, to say the least.
This year, the metaverse will be a thriving ecosystem of interconnected virtual worlds that allow for people to interact and engage in all sorts of activities. From gaming and socializing to shopping and even owning land and cars, these biggest metaverse projects will provide users with a wealth of options.
So without further ado, let's dive into ten fascinating metaverse projects that not only us, but also big, international brands have set their eyes on.
What is a Metaverse?
A Metaverse is a 3D virtual world that people can explore and interact with. It is a place where people can be who they want to be, and do what they want to do. For instance, it may be a recreation of a real-life place like an office or house with realistic virtual people, being other online users.
The development of the Metaverse is increasingly reliant on blockchain technology, which utilizes cryptocurrencies and immutability to establish ownership of properties and assets, and enable decentralized access between digital spaces.
The ultimate goal of the Metaverse is for it to be utilized in commercial and other non-entertainment purposes. Despite its developing phase, some projects are incredibly realistic, and we'll cover those that we can't wait to experience in the following paragraphs.
10 Metaverse Projects to Get Ready for in 2022
2022 is shaping up to be a big year for the Metaverse. Here are 10 projects that you should keep an eye on:
Bloktopia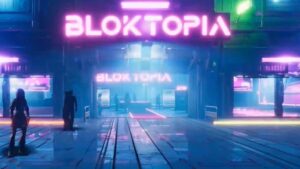 Bloktopia is an enormous metaverse project that includes a virtual 21-story tall skyscraper. The first collaborations have already been announced, and we can see KuCoin, BitBoy, and BinanceNFTs being featured.
The building has 21 floors in homage to the 21 million Bitcoins, the world's first cryptocurrency. Users will be able to create their own avatars and interact with others , purchase virtual real estate and monetize it like in real life, and much more.
The transactions will be processed in $BLOK, which is a cryptocurrency backed by Polygon. Bloktopia includes a native multi-chain wallet, REBLOK (real estate), ADBLOK (that allows you to generate revenue by displaying advertisements), and the Blok21 floor dedicated to gaming and a penthouse area.
And what's more, the design is simply futuristic, cool, and exciting – and we couldn't be more excited for it.
Sandbox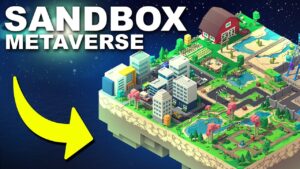 The Sandbox is anoter exciting gaming metaverse project that is based on the blockchain and that allows players to purchase, sell, earn, and develop in-game real estate using NFTs. Sandbox's connection between DAO and NFT technologies makes it a viable decentralized platform for the gaming community and more.
Another reason why we're looking so forward to The Sandbox is because the developer is adamant that the platform will provide a large play-to-earn (P2E) model, which allows users to create, play, and earn money at the same time.
The native token of The Sandbox is $SAND, which serves as the currency for all transactions within the platform. $SAND has already been listed on major cryptocurrency exchanges including Binance, Huobi, and Kucoin, which is definitely an advantage for those interested in joining.
The platform already allows you to buy land and, among the investors, we can already see big names such as Binance, South China Morning Post, CoinMarketCap, Ubisoft, and Warner Music Group. Do we even need to mention how successful it will be?
Star Atlas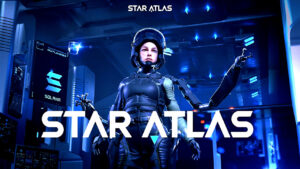 Star Atlas is another of the NFT-powered metaverses and it was built on the Solana Network. The game takes place in 2620 and citizens of this metaverse attempt to purchase or conquer the land, invest in other assets, and there are even have political events to dominate this virtual world.
As you play, you will get to get rewarded in $ATLAS, which is the official token on Star Atlas and is powered by Solana, which allows for thousands of transactions per second at a cheap rate. With $ATLAS, you'll be able to buy assets, land, equipment, and more.
Among the current assets that you can purchase we can see star ships, ammunitions, food, collectibles such as posters, and properties like power plants and space stations.
Decentraland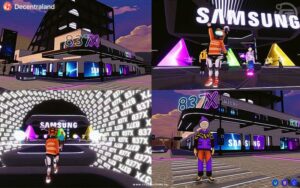 Decentraland is one of the most talked about metaverses this year, and it's not hard to see why. Being a metaverse built on the blockchain, Decentraland has a design and graphics very similar to the real world. And you can socialize with other users, play games, attend events, trade NFTs and digital assets in different marketplaces, and a lot more.
The official token on Decentraland is $MANA, backed by Ethereum and DAI, and the biggest exchange markets already handle it, like Binance, Coinbase, KuCoin, and others.
MetaCity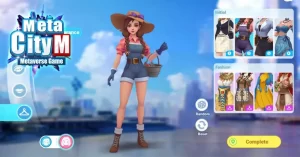 MetaCity is the first free-to-earn NFT-based metaverse in the world and it provides a unique experience, similar to classics in gaming, such as GTA or Minecraft. Also, MetaCity partners with Enjin, an NFT mining solution, that will definitely help take this metaverse to the next level, and we can't wait for that to happen.
Apart from that, the main features in MetaCity are the ability to buy properties and land in NFT, rent out properties, and even own your Tesla on the metaverse.
Needless to say, MetaCity is here to stay and we're looking forward to see it evolve in 2022.
Alien Worlds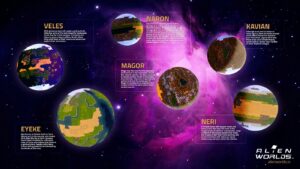 While Alien Worlds was only released in December 2020, it got a lot of attention quickly and it was one of the most popular games in the metaverse. In fact, the free-to-play metaverse game got 5 million users in 2021, which is impressive to say the least.
On the platform, you can use Trillium ($TLM) to purchase weapons, land, tools, avatars, missions, and more. Also, with 6 planets available in the game, you won't get bored anytime soon.
Axie Infinity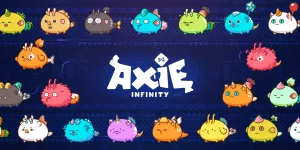 Axie Infinity is one of the only 2D metaverses and, while it doesn't look realistic like its competitors, it surely provides a thrilling experience. Sky Mavis created the game, Axie Infinity, which plays similarly to Pokemon and involves players battling monsters called Axies in order to gain cryptocurrency. $SLP (Smooth Love Potion coins) may then be traded, bred, enhanced, and even used to buy land.
Outside of the gaming part itself, Axie Infinity is a truly decentralized metaverse in which players interact with each other directly through blockchain technology. With the game exploding in popularity last year, Axie Infinity most likely witll continue to shine in the blockchain world.
Nakaverse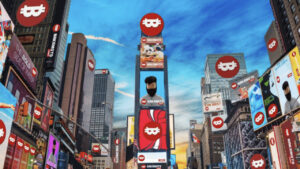 Nakamoto Game, which is well recognized for its creative game releases, has now announced its debut endeavor into the virtual realm as Nakaverse, a first-of-its-kind, multi-game project built on the blockchain.
In Nakaverse, you can purchase virtual properties, land build buildings create facilities, and more. The platform's native currency is $NAKA, which will be used for all transactions on the platform.
Starlink
Another of the biggest metaverse projects is Starlink, which is the first decentralized platform fully owned by its communicated and administered by a DAO (Decentralized autonomous organization).
Starlink is a blockchain-based gaming platform that allows you to buy, sell, and trade virtual land satellites, spacecrafts in $STARL, as you explore its solar system.
Last but not least, the platform is set to become the first Tier 1+ gaming design metaverse. So don't wait any longer and join this exciting world today.
Radio Raca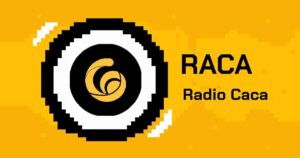 We couldn't make a list of the decentralized metaverse projects in 2022 without mentioning Radio Raca, the "Home of the United States of Mars 3D Metaverse". Here, just like in the other platforms, you'll be able to buy and own land, stores, and even digital art galleries.
With its native token being $RACA, Radio Raca works on a similar way as Starlink and is governed by a DAO. Google AI, SpaceX, and Microsoft already plan to partner with Radio Raca, so we know for a fact that the metaverse will be successful.
Conclusion
In conclusion, there are many exciting metaverse projects to look forward to in the next few years. These projects will help to shape the future of the blockchain and enable people to interact with each other and virtual worlds in new and innovative ways. So, be sure to keep an eye out for them and get ready for an amazing ride!